Adopt-A-Family End of Year Giving
This was the first campaign that worked with the nonprofit North County Lifeline.
For North County Lifeline, I created elements for their end of year giving campaign, Giving Tuesday campaign, and general updates to their materials for their Adopt-A-Family program.

Between Giving Tuesday and the end of year giving campaign, I created over 30 images for their social media presence, namely Twitter and Facebook. The main tasks here were to add some color and pop to their feeds to help drive engagement. Below are some of my favorites.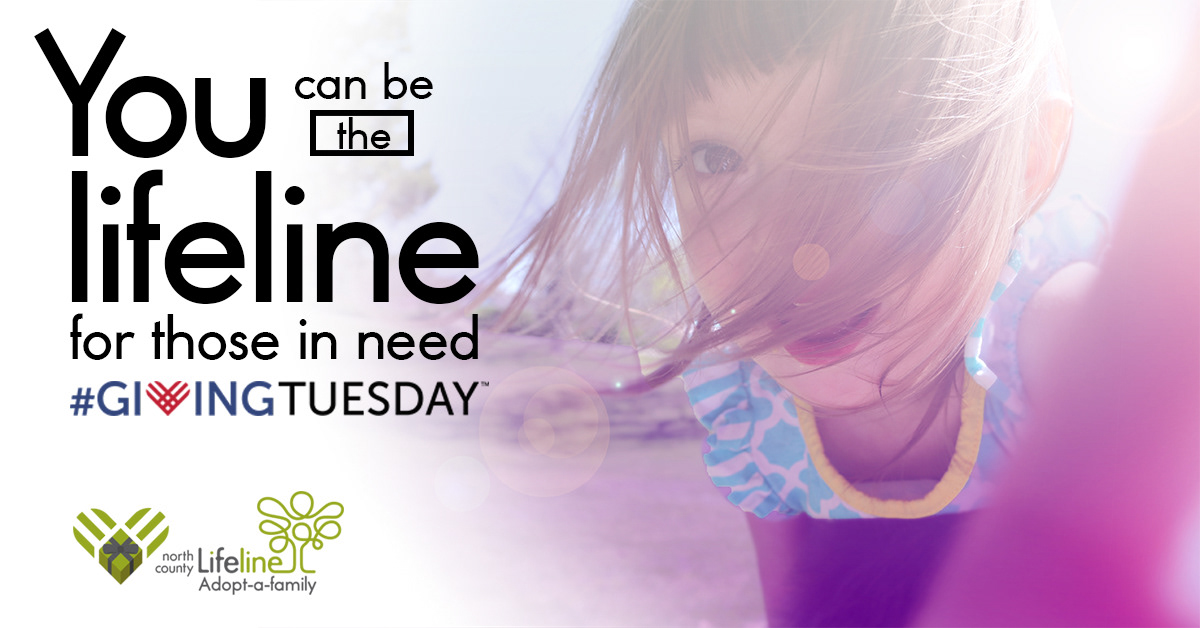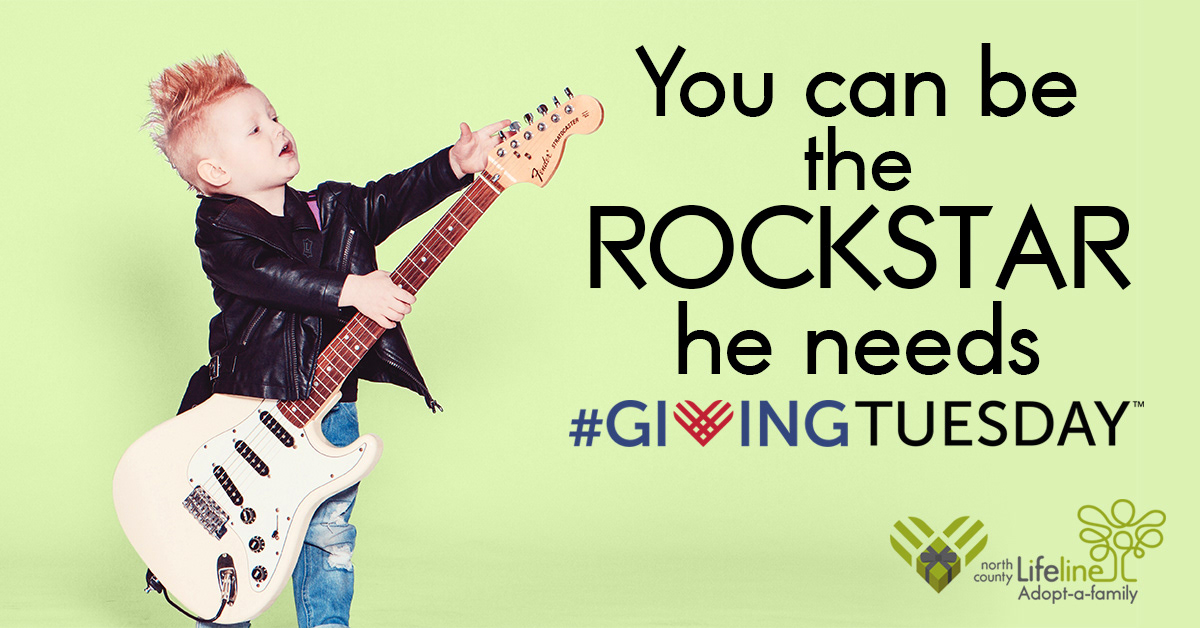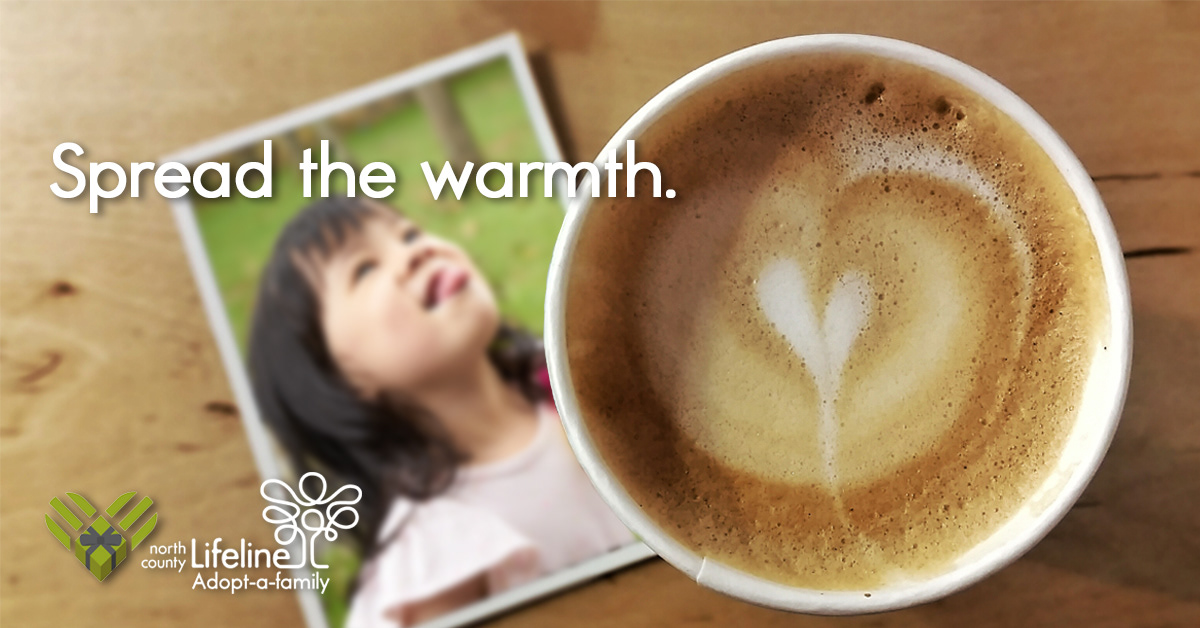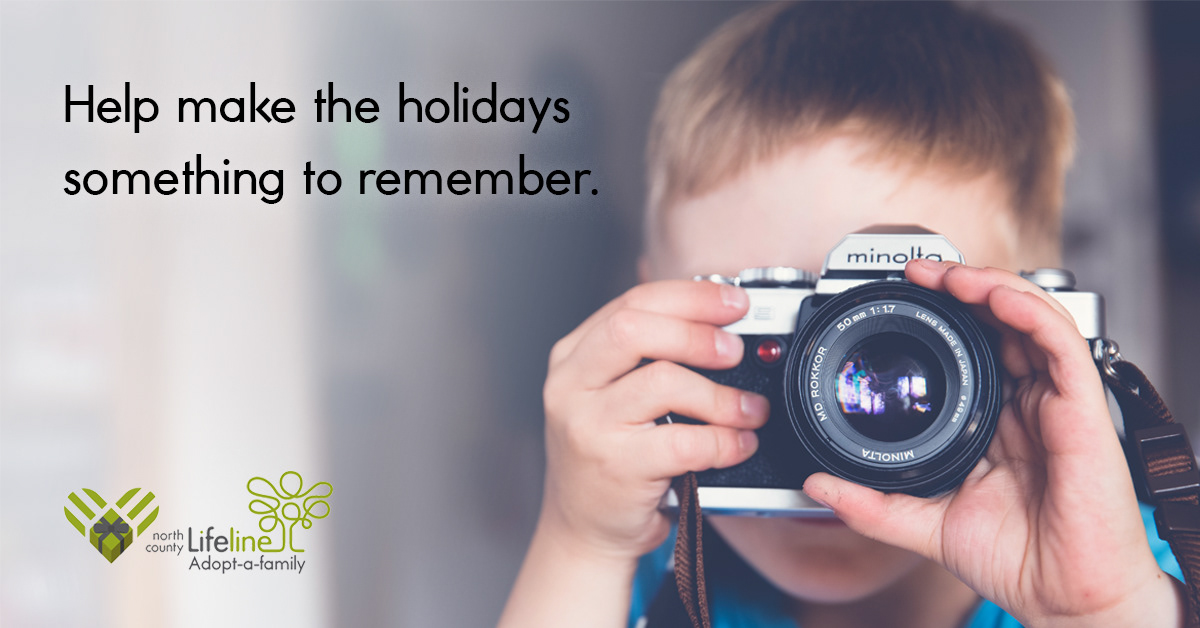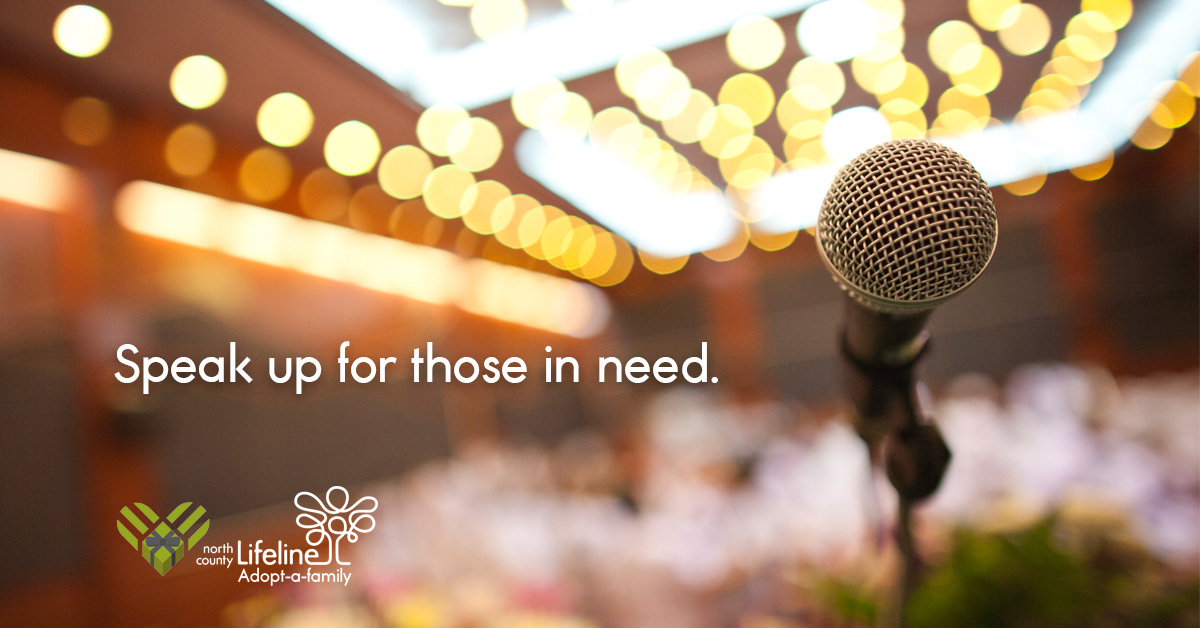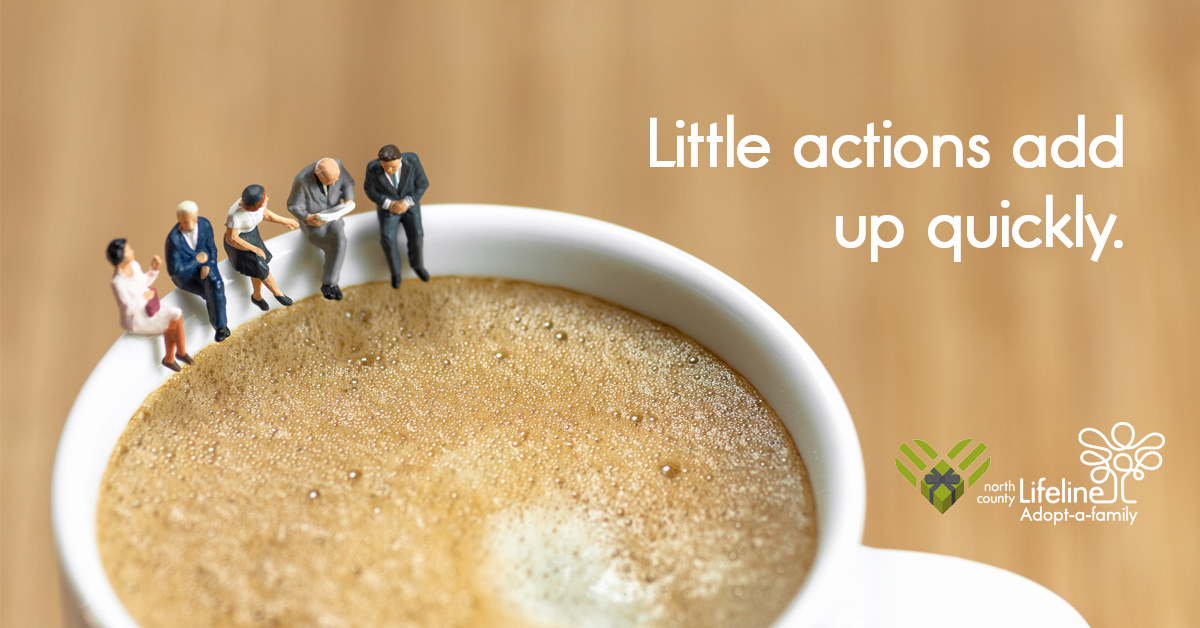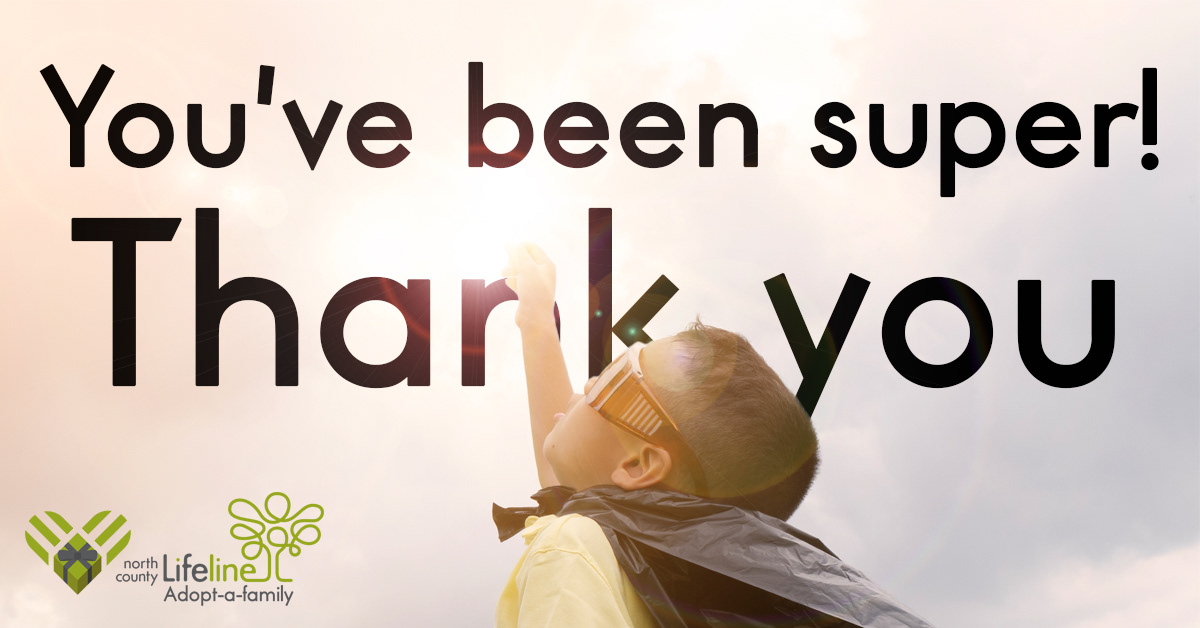 In addition to this, I updated the program's brochure. The prior version was still printed from a Publisher file and was in need of an update for both appearance and readability.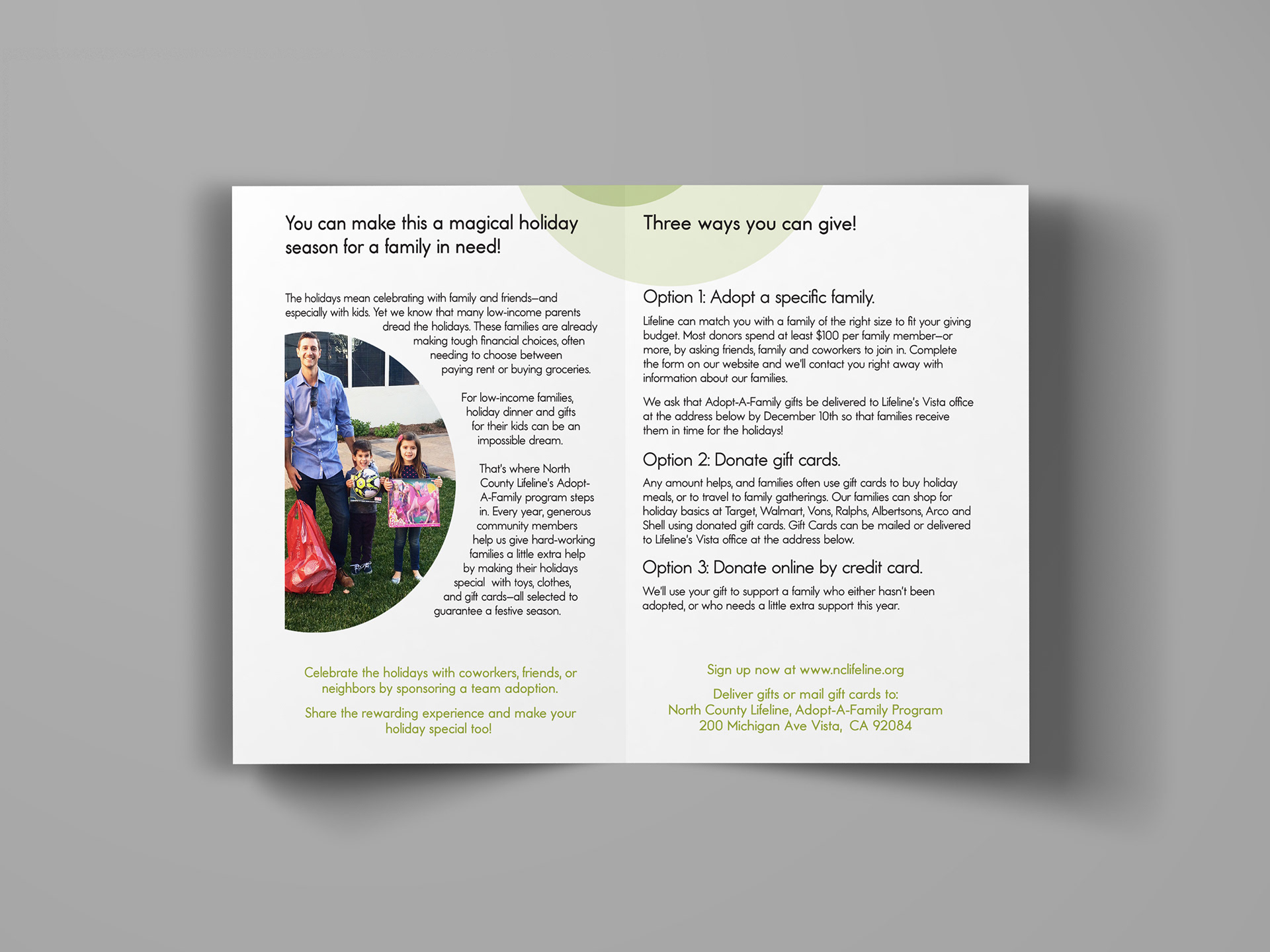 The next print element I worked on was creating a post card for the program. The post card's intent was to catch end of year donations. Because of the nature of the program, there were not many images of actual clients that would be high enough quality for print. Instead, I sourced royalty free stock imagery for use. We used AmazingMail for final delivery.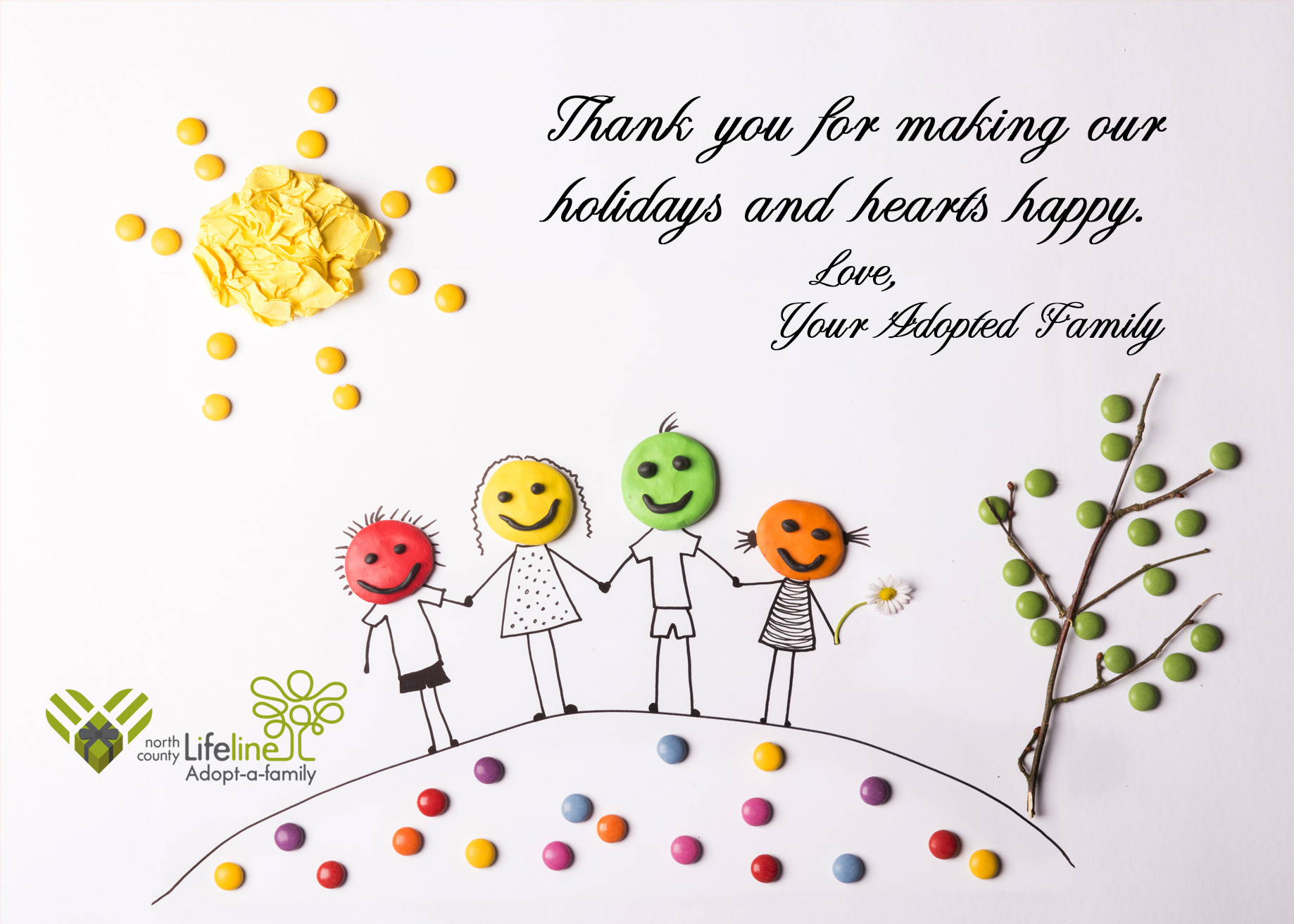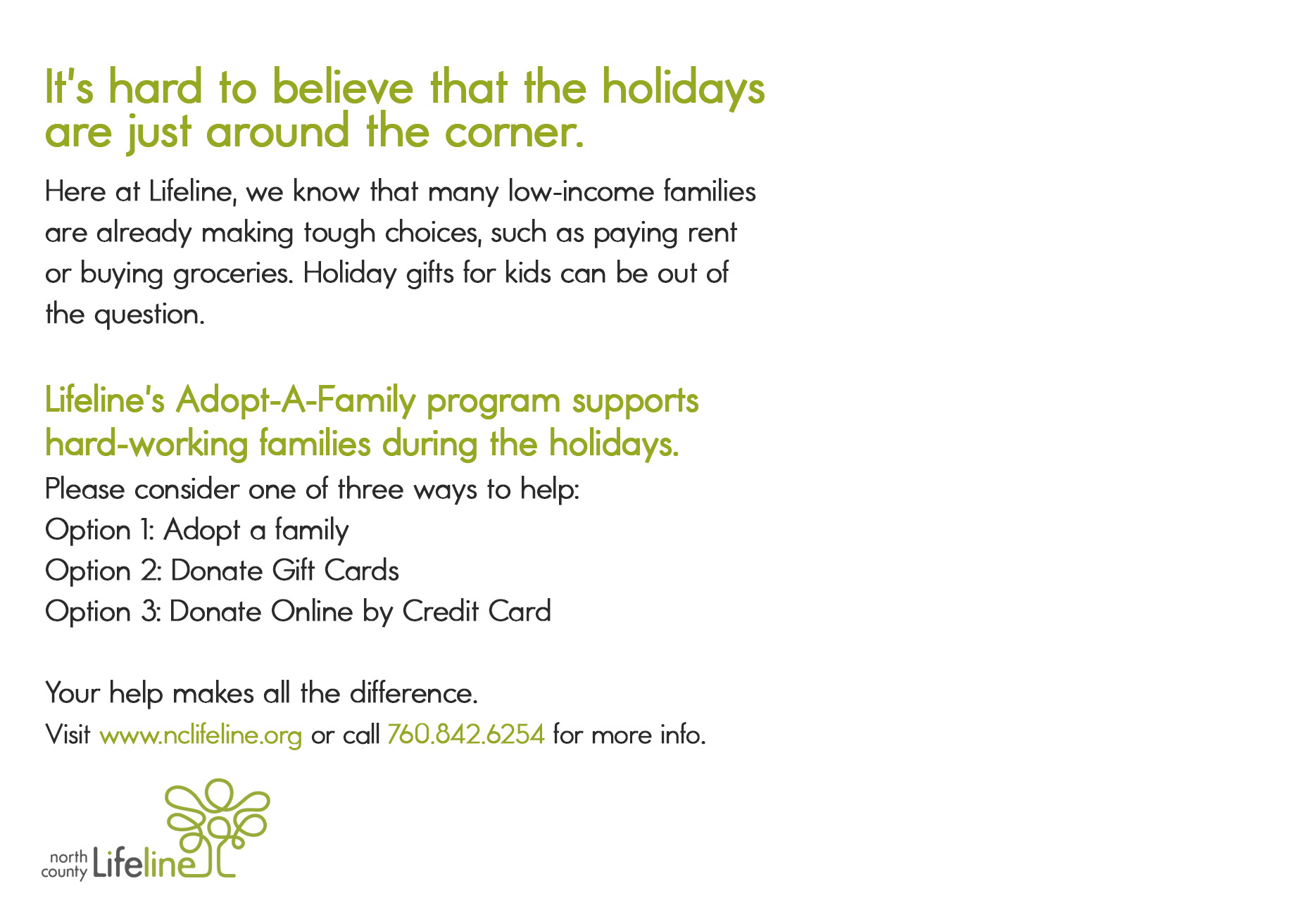 I greatly enjoyed working on this project since it was a larger, overall campaign. It was challenging to me because I had not yet had to create print materials through AmazingMail and designing for in-house printing.
The social media aspect was also educational as we ran promotions to boost posts. Facebook's 20% rule for ads and boosted posts provided a very interesting design experience balancing cleanliness, information, and attention grabbing.
There are areas of design that I have grown in and still further areas that I have identified as weaknesses. However, I am very proud of what I created and have taken that knowledge into further projects. This was a great experience.