I wanted to create a piece that was different from what I had done before. I still mostly had my head stuck in the screen at this point, so traditional painting was calling to me. I created the concept, the initial sketches, sourced the fan and paint, and completed the project in five days.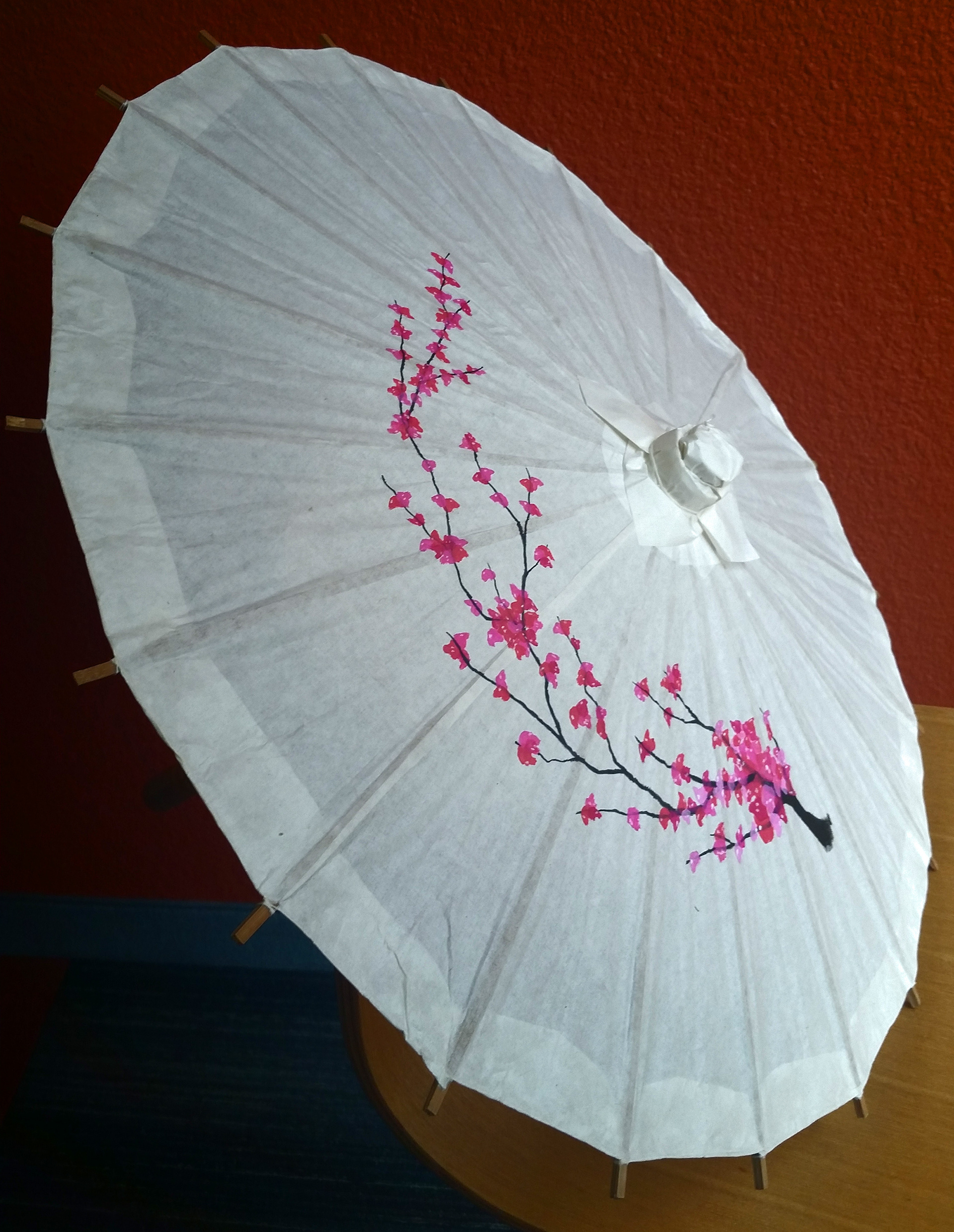 I wanted to create something that paid homage to my Asian heritage. When researching more about Korean art, both modern and traditional, I found that nature and man often appeared as focal elements.

With this in mind, I decided that I wanted to create a piece that had more depth than simply recreating the image of existing elements. So, I looked to history and philosophy. The incredible thing about humankind is that we have so far managed to continually progress. As much heartache, pain, and setbacks we've faced from nature or ourselves, we have been able to stand up again.
Beauty thanks to the past.

The people that have come before us, the history that's transpired, and the experiences we creatives have gone through, all of it allows us to create. Because of this, all of the  flowers in my piece are actually skulls.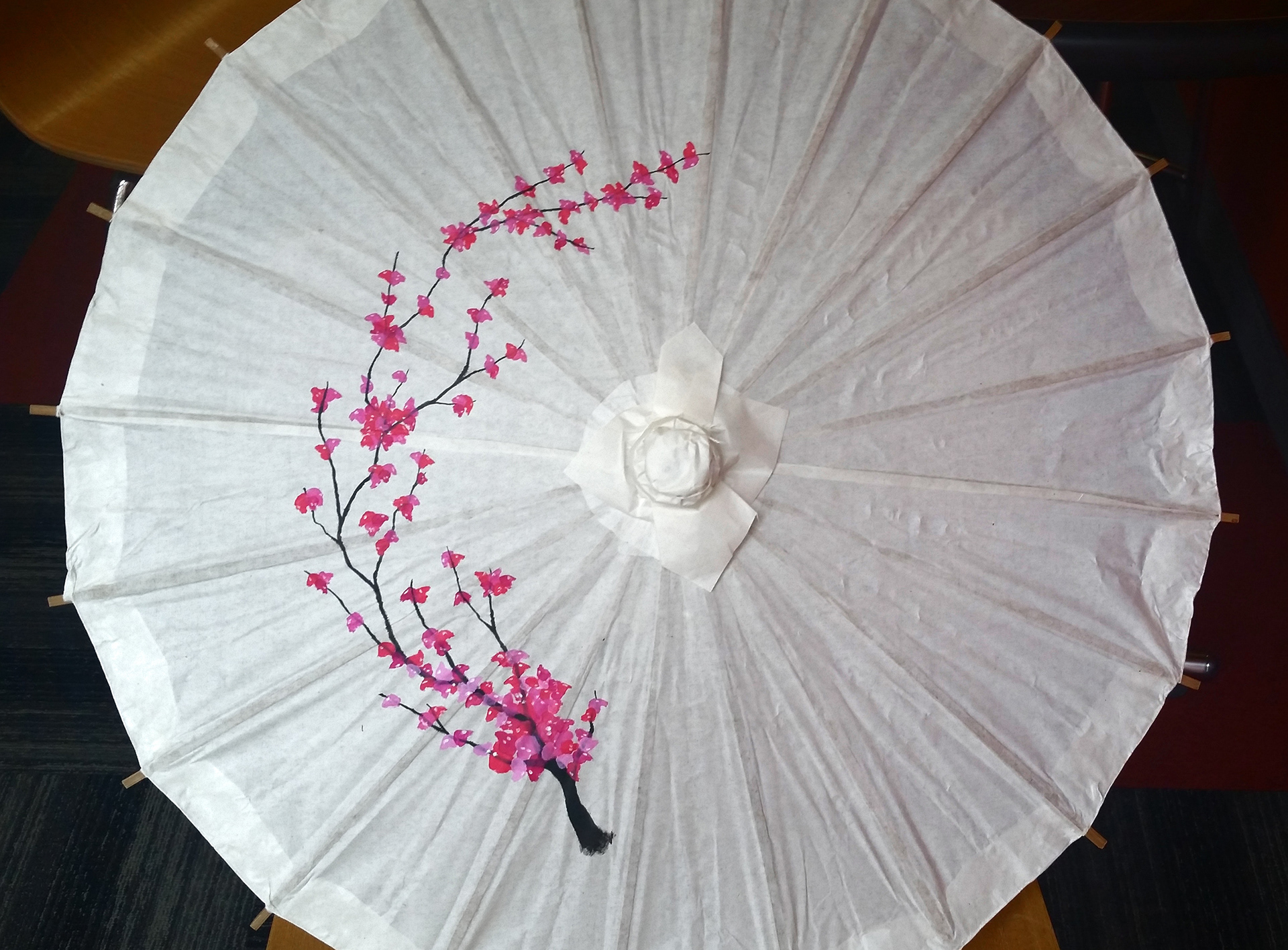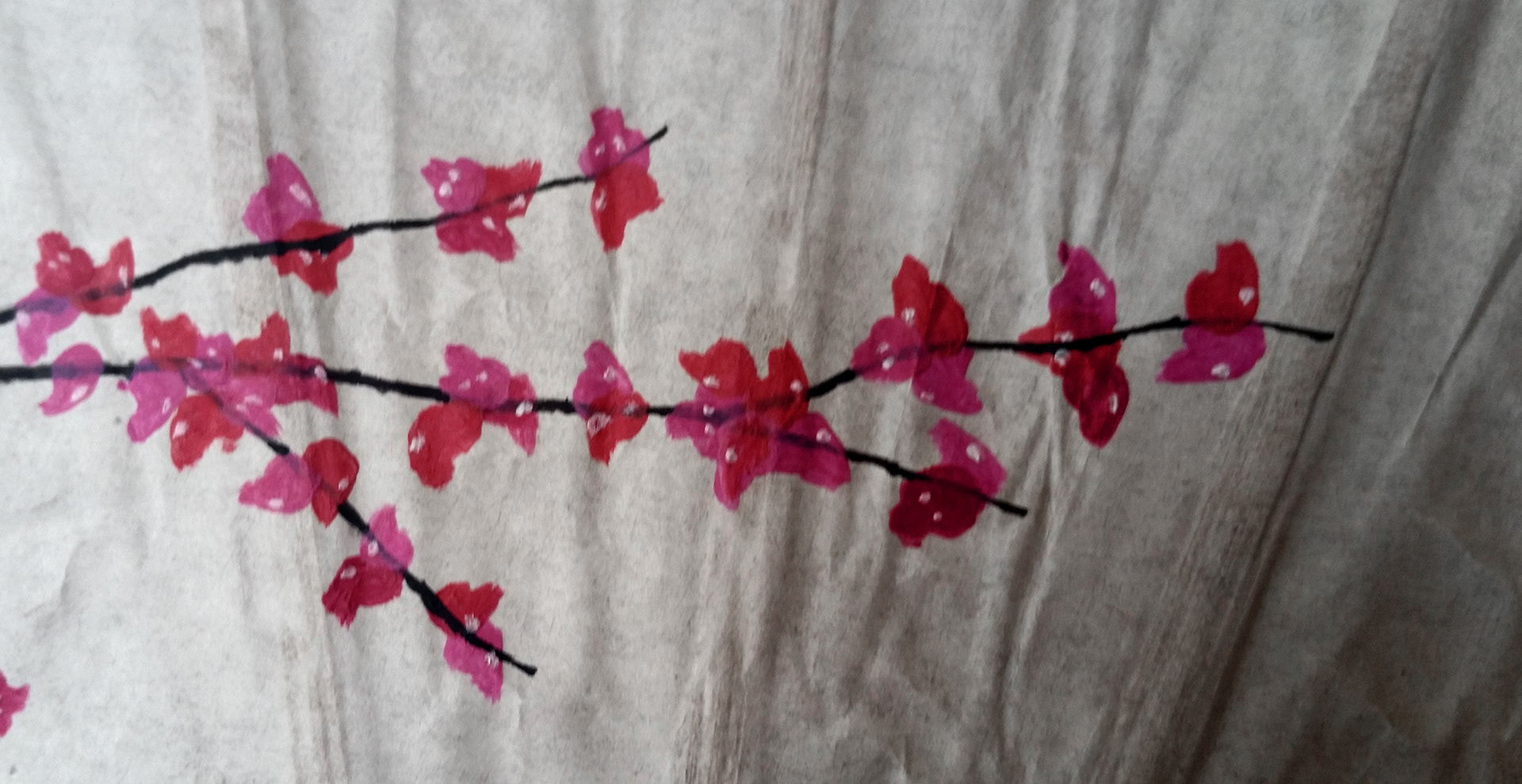 Sadly, these images are only images of the piece in process. At the moment, I created the branch and decided to take photos to document the layers. I intended to fill the majority of the space with layers of branches sprawling over the expanse. However, in a move, the paper was ripped and water damaged.
I will return to this project one day, however I have not been able to find the time for something like this. I have learned from this first experience and will take that knowledge into the new piece. I will use a larger umbrella, higher contrast paint colors, and perhaps use actual faces instead of skulls. I would love to use actual faces to show more history and meaning.